2022 World Junior Championship Pick'em
The 2022 World Juniors has been cancelled.
1 Signed Shane Wright Team Canada Jersey

2 Signed Connor Bedard Team Canada Jersey

3 $250 Gift Card to Team Canada Shop
Pick a team
that you think is going to win.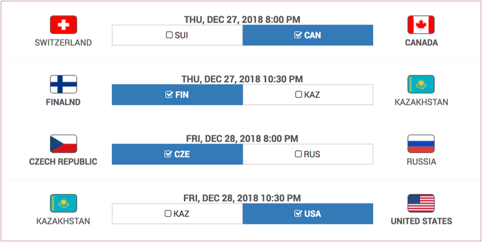 Gain points
if your selected team wins.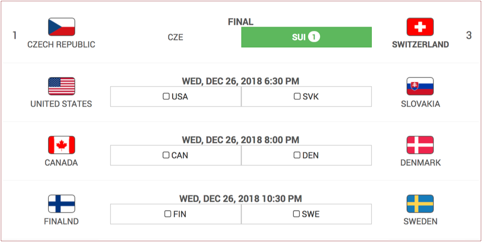 20 Prelim Round-Robin Games
2021 Dec 26 - 31
1 pt for each correct pick
4 Quarter-Final Games
2022 Jan 2
2 pts for each correct pick
2 Semi-Final Games
2022 Jan 4th
3 pts for each correct pick
1 Bronze Medal Game
2022 Jan 5
2 pts for picking the winner
1 Gold Medal Game
2022 Jan 5
4 pts for picking the winner